To apply for a course, go to www.speak.social, login to your account (you'll need to create one first if this is your first time at SPEAK), select your city, then the course you want to attend and click on "Apply Now".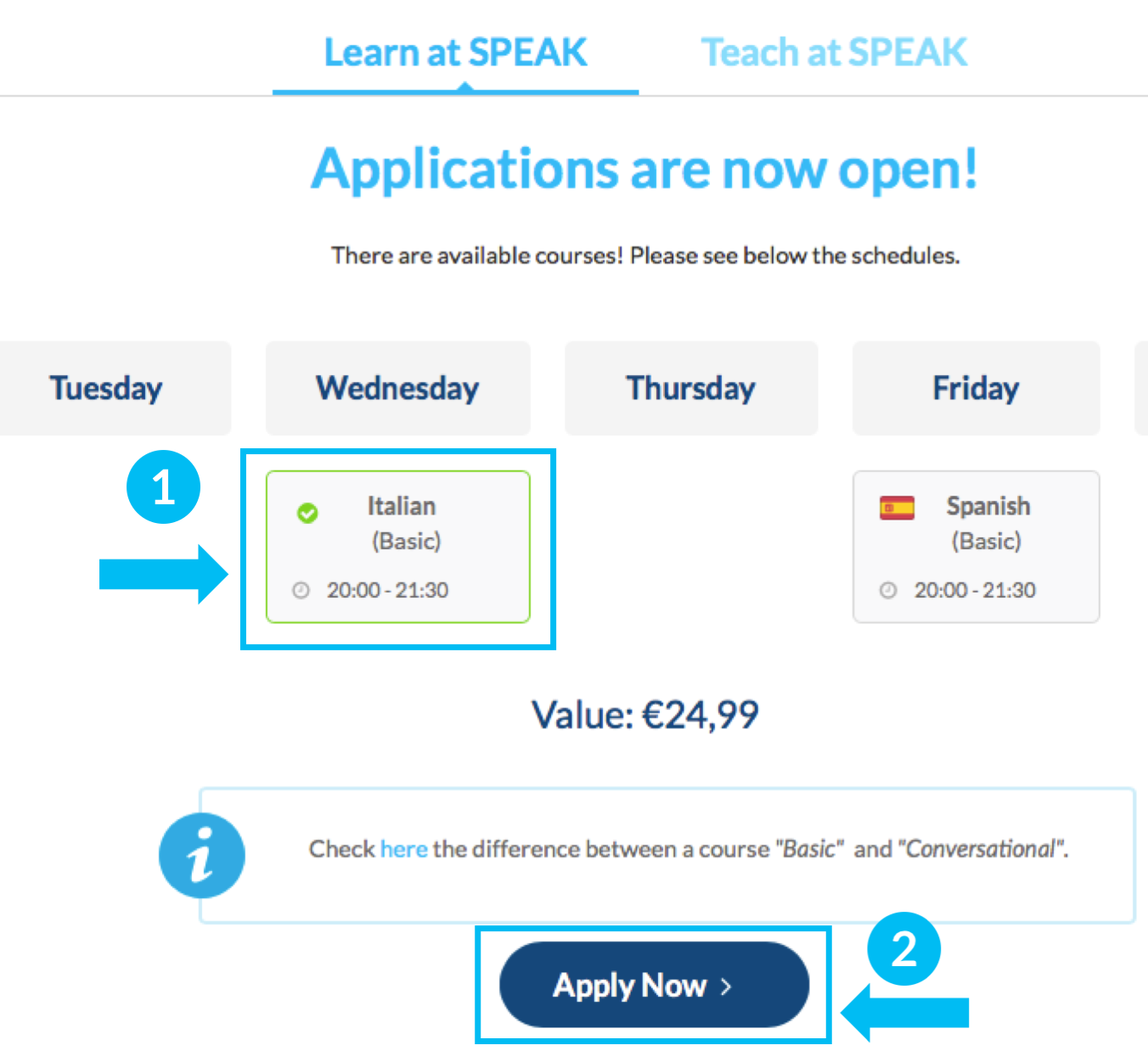 After this, fill in your personal information, choose your payment method and then submit your application.
After submitting your application, you'll receive a confirmation email.
Please keep in mind that applications are only confirmed after you make the payment – unpaid applications will be deleted after 72 hours to free up space for other participants.