Events are open to everyone, whether you've done a course with SPEAK or not, so you are more than welcome to join an event!
To check the events' schedule for your city, simply select "Events" under your account: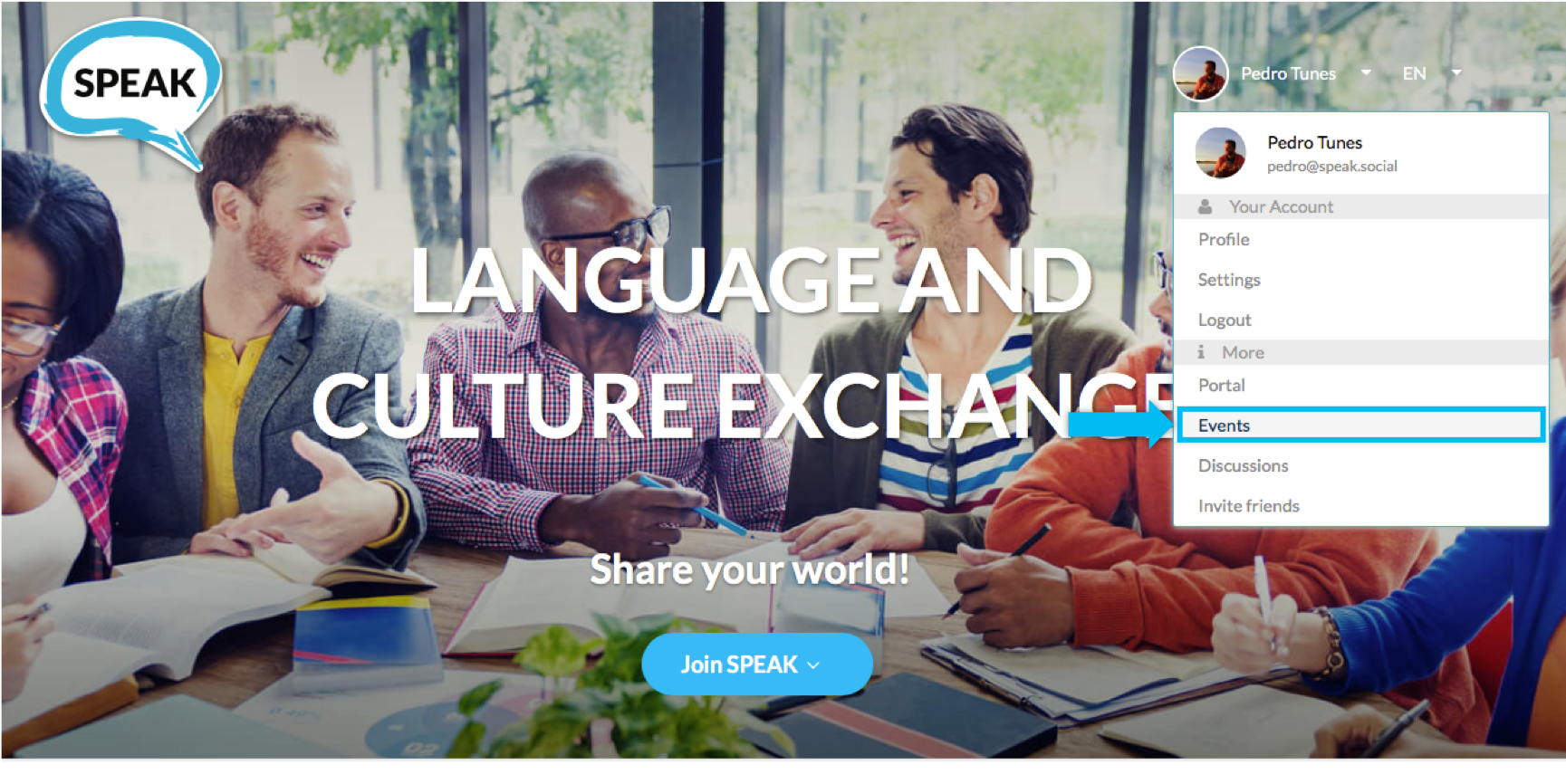 You'll then have a list of the upcoming events in your city. If an event has an "Attend this event!" green button next to it, it means there are still free spots available, so you can join in -- just click the button and you'll be added to the attendance list for the event. If you click on the name of the event, you'll go to a page with more event details and with a discussion group for the event attendees.